English
Summer Term - Our focus this half term will be on reading and SPaG. Children will be taking reading tests weekly, working both independently and in pairs. We will also be revising punctuation and grammar topics. Look out for relevant homework that will be sent home weekly. If you have any questions, please do ask one of us.
Macbeth
This half term we are studying Macbeth by William Shakespeare.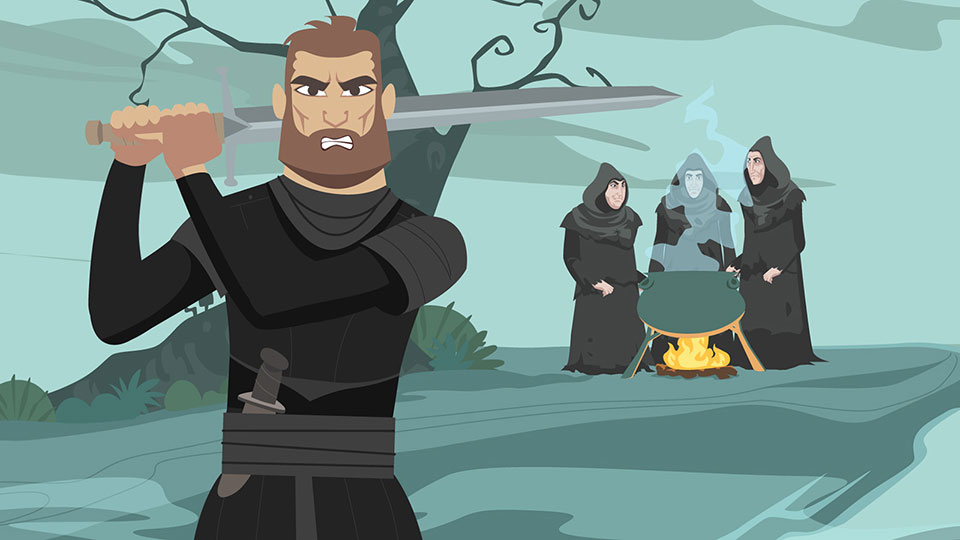 5.12.17
Today we have been editing our final diary entries. This last entry was about our new job as a chimney sweep. The class have edited their own work and then also carried out some peer assessment on a friend's writing.
This week in English we have written diary entries. Our focus was to include description and to use expanded noun phrases. The writing has been fantastic and the year sixes have been so proud of the work they have achieved.
As part of our research, we have listened to audio files based on Victorian slums, watched a Horrible Histories episode about renting a room in a slum and we even visited our own school Anderson shelter to see what it felt like in a dark, cold and dingy room! (many of us weren't too keen on the spiders!)
A few examples of our work are here for you to read.
Next week we will be writing another diary entry so watch this space for more exciting writing from the Victorian children of year 6!